In Europe we work with local construction companies of project-developers to accommodate Dutch-Hangar Houses to location. One on One request we certainly handle but this is on a private commissioning principle.
The Dutch-Houses concept is the perfect building for a diverse on functionalities.
For Aviation usage you could think of:
Firebrigade
FBO
Fueling station
Airfield controle tower
Restaurant/Hotel
Rooms/studio's for holiday rental included hangar space.
Maintenance shop
Aircraft cleaning shop
Pilotshop with hangar space rental
Parachute jumping school
Drone flight school/maintenance and shop
Flight-School
Simulator-School
Aircraft dealer
Museum
Home build aircraft manufacture
Or other aviation related activities like offices on the first floor.
Bare in mind that locations on an airfield are rare and by that unique. Below a floor plan example how your future Dutch Houses – Hangar House may look like.
The Dutch Houses – Hangar House is not only designed for Aviation use. We have in mind that this would be a multi purpose building.
You can also use this building for:
Your company and living combined
Your offices above the work floor
Your hobby and living combined
Your boat beneath your living (Marina House)
Your horsing house
Or even your truck company, because you just can drive underneath your home and place at least 5 trucks on a 500m2 (square meters).
What do we offer:
Hangar and overhead doors and small doors for the outside
Triple glass windows for total building, including sliding doors.
Casing includes Stairs, technical room and option for an elevator
Balcony and Balustrade fence
Roof 9.5> RC value and side wall with an 9.5> RC value
Solar system (option)
Or revolutionair all electric hybrid ceramic heating system (option)
Climate control heat pumps with airconditioning (cooling). (option)
Installation work (option)
Smart home system (option)
Kitchen and bathroom (on budget)
Central vacuum cleaning system (option)
The inner walls system and doors in the house, (which allow you to configure the 1e floor layout as your taste and needs).
Unique to all Dutch Houses is the storey floor construction which can hold a load of between 800kg/m2 to 1.000kg/m2 without supporting pillars or load-bearing walls as on the ground floor and first floor and the fire delay with fire resistance class A1
With this unique storey floor we managed to keep the weight of the building low and with that also the price.
---
We deliver the Dutch Houses – Hangar House basic casco but you can make your Hangar House as luxurious as you like with added items like
Elevators
One piece hydraulic hangar-door up to 30m wide 10m height (in-house production)
Aluminium and Tinted windows or thickened windows
Wood panels
Iron panels
The most luxurious kitchen and badroom to install
Automated doors with sensors and remote control
Rain water tank collecting system up to 50.000. liters for indoor and outdoor usage (toilet, douche, car cleaning, property cleaning, clothes washing, gardening and even purer drinkwater uses than regular from your drinking water company with the absence of chalk. Rain water for home use.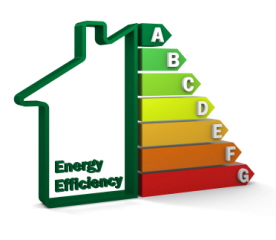 ---
We deliver the Hangar House in several versions and sizes:
Hangar House Villa Jet – 21m x 27.6m with balustrade
Hangar House Villa Turbine – 18m x 23m with balustrade
Hangar House Villa Piston – 15m x 18.4m with balustrade
Hangar House Villa Helicopter – 12m x 13.8m with balustrade
Hangar House Villa Air balloon – 9m x 13.8m with balustrade
Hangar House Villa Glider – 9m x 9.2m without Balustrade
Marina House with or without balustrade in different sizes
Hangar House agrarian (more generation) in development
---
---
You like to receive more information about our hangar houses please take the survey